Thank you to everyone who helped with, attended, and performed at our annual Thank Cake!
See more UAG photo albums and get real-time updates at our
Facebook
page.
This Week @ UAG
It's 11th Hour Week! See your teachers and guidance counselor to get your grades up before the marking period ends.
Updated UAG Club Calendar
Student Enrichment Opportunities
Need help with your application or resume? See your guidance counselor or Ms. Cai in Room 716.
[PAID]

Science and Engineering Apprenticeship Program
Open to:
All
Deadline:
11/30/2016
Apply here:
http://bit.ly/1TQ8rua
Apply now for Summer 2017! The apprentice program is designed to encourage students to pursue science and engineering careers; acquaint qualified high school students with the activities of Department of Navy (DoN) laboratories through summer science and engineering research experiences.
YES Abroad
Open to:
All
Deadline:
12/1/2016
Apply here:
http://www.yes-abroad.org/how-to-apply
Study abroad on a full scholarship with the Kennedy-Lugar Youth Exchange and Study (YES) Abroad program, sponsored by the U.S. Department of State. High school students and recent graduates explore a new country by living with a host family, studying in a local school, and participating in community activities.
[SCHOLARSHIP]
Scholastic Art and Writing Awards
Open to:
All
Deadline:
12/15/2016
Submit here:
http://blog.artandwriting.org/2016/08/23/be-seen-be-heard-be-original/
The 2017 Scholastic Art & Writing Awards open for submissions on September 14! Get your sketchbooks, notepads, easels, and pens ready because it's almost time to enter your masterpiece for the opportunity to receive recognition, exhibition, publication, and scholarships! With 29 categories of art and writing, there's a place for whatever you create.
[SCHOLARSHIP]

NRA Civil Rights Defense Fund Essay Contest
Open to:
All
Deadline:
12/31/2016
Submit here:
http://bit.ly/1EFqkqt
The NRA Civil Rights Defense Fund sponsors a scholarly writing contest for grades K-12. Essays will be judged in two categories: Senior (grades 9-12) and Junior (grades 8 and below), with separate cash prizes awarded to the winners in each category. First place cash prizes are $1,000, $600 for second place, $200 for third place, and $100 for fourth place.
Summer Student Internship at the United Nations
Open to:
Ages 16-21
Deadline:
1/15/2017
Fee:
$1,800, but financial aid is available.
Apply here:
http://bit.ly/2gx7RFr
The Summer Student Internship Program at the United Nations is an educational program in which high school and college students from different parts of the USA, as well as many countries, spend five intensive weeks learning about the United Nations and what it is like to be an intern for a non-governmental organization (NGO).
[SCHOLARSHIP]
Courageous Persuaders Award
Open to:
All
Deadline:
2/9/2017
Submit here:
http://bit.ly/2cBRJiz
Create a TV commercial targeted at middle school students to warn them about the dangers of underage drinking. Win scholarship money and trophies, have fun, and gain valuable experience. The grand prize-winning commercial will be broadcast on TV and the team that created it will work with Pluto Post and the Detroit Auto Dealers Education Foundation to upgrade their spot for air.
DOROT Summer Teen Internship Program 2017
Open to:
Grades 10-12
Deadline:
5/10/2017
Apply here:
http://bit.ly/2g9fL7A
DOROT is a nonprofit organization whose goal is to alleviate social isolation and provide concrete services to older adults. DOROT's Summer Teen Internship Program offers two four-week sessions for high school students. Through a competitive process, we choose up to 18 interns for each session. Summer interns are expected to volunteer with DOROT during the academic high school year.
[PAID]

Futures & Options: Internship Program
Open to:
Juniors and Seniors, ages 16 and up
Deadline:
Rolling
Apply here:
http://bit.ly/2cny8jM
Futures and Options interns work in paid, mentored internships that best match their skills and interests. After submitting the online application, applicants interview with Futures and Options program coordinators. Applicants who are accepted into the Internship Program will also interview with supervisors at our business partners for specific internship positions.
[PAID]

Brooklyn Botanical Garden Apprenticeship
Open to: Freshmen, Sophomores, and Juniors
Deadline: TBD
Application available in October 2016. The Garden Apprentice Program (GAP) at Brooklyn Botanic Garden is a great way for teens to learn about urban agriculture and the environment while working in one of the most exciting public gardens in the world! Apprentices can work their way up the four-tier program, potentially earning a paid position as a Tier 4 apprentice.
High School Classes at FIT
Open to:
All
Deadline:
Rolling
Price:
One Course: $320/ Two Courses: $625
Apply here:
http://bit.ly/2d4NFLi
Fashion Institute of Technology's Precollege Programs prepares students for the FIT admissions process, including creative arts portfolio development, and features the unique experience of being part of FIT's dynamic and diverse college campus and the cultural vibrancy of New York City that informs and enriches the college, its history and its campus community.
New Settlement Apartments College Access Center
Open to:
Juniors and Seniors
Deadline:
Rolling
Apply here:
http://nyccollegeline.org/resources/college-access-center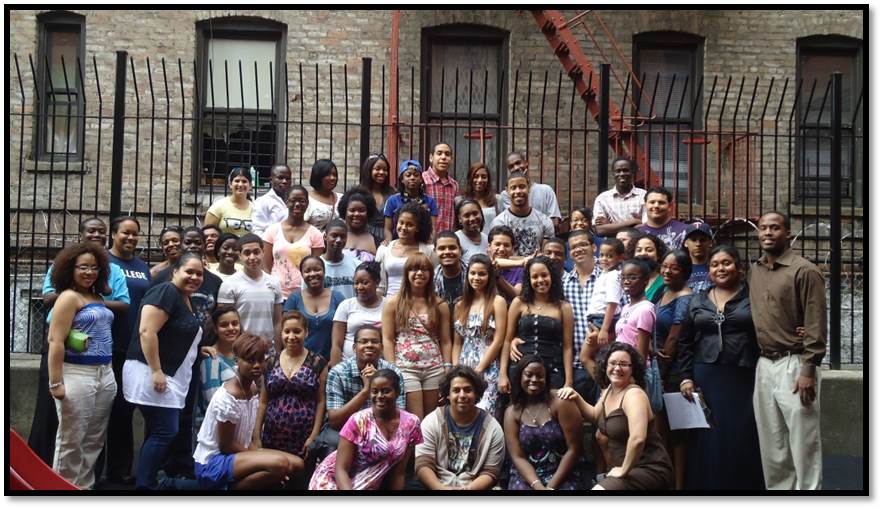 New Settlement Apartments College Access Center provides one-to-one college access and success counseling and financial aid services to high school students, young adults, and adults. The program's free services for current and future college students include: One-to-One College Advising, Assistance with Applying for Financial Aid (ex. FAFSA, TAP, and CSS Profile), College Visits, SAT Prep Classes, Early College Awareness Programs, Success Advising for Current College Students, and Fee Waivers.
CMA's Young Artist Kollective (YAK)
Open to:
Freshmen
Deadline:
Rolling
Apply here:
http://cmany.org/yak/
CMA's Young Artist Kollective (YAK), is a free program that provides emerging young artists in 6th-9th grade with exclusive studio space and materials, artistic and technical guidance, opportunities to meet with guest artists, monthly art parties, and a chance to learn about professional opportunities across the art world.
ProjectArt After-School Art Classes
Open to:
Ages 17 and under
Deadline:
Rolling
Apply here:
http://projectart.org/nyc/
ProjectArt offers after-school art classes at 23 public libraries across New York City. Each trimester, teachers design their own curriculums tailored to each community and incorporate a wide array of media, including graphite, oil pastels, markets, watercolor, acrylic, and tepera paint, cardboard, scrap and collage materials.
Hudson Guild Tech Up!
Open to:
All
Deadline:
Rolling
Apply here:
See Ms. Cai
Hudson Guild's Tech Up provides training in the use of technology and digital media for teens and young adults in order to equip them for higher education and employability in today's digital and tech-heavy workplace. The Tech Up program recruits, trains, supervises and supports youth from the community in technology-based academic and employment tracks.