This Week @ UAG
Tuesday: Upward Bound meeting at lunch (invite only; see your guidance counselor)
First meeting of the Robotics Club! Room number will be update on Tuesday.
Thursday: Opening Act will be performing their final show @ 6:30pm at New York Live Arts!
Teen Battle Chef Club meets from 3-5pm in school!
Friday: Big Brothers Big Sisters recruitment for current 9th graders
Upcoming @ UAG
April 2 - June 11:

Saturdays from 10am-12pm. Register Now for our Microsoft IT Academy Parent Classes! Email Ms. Feliz at gfeliz@uagateway.org.

May 11 - 12: Junior overnight trip to Utica College, SUNY Poly and SUNY Delhi.
May 15: Participate in this year's AIDS Walk! Sign up in Room 716.
May 21: UAG Hiking Trip #3 with Mr. Traversa at Breakneck Ridge
June 9th: Sophomore college trip to Upstate New York.
ATTN: Seniors
May 20 - May 22: Senior trip to Virginia
June 8, 2016: Senior Prom @ Saks Fifth Ave. from 6pm - 11pm
June 13, 2016: Senior Awards Dinner @ 5pm in the Yard.
June 24, 2016: Senior Graduation @ NWS at 2:00pm sharp.
Enrichment Opportunities
PAID INTERNSHIPS AND JOBS (Click here)
ATTN: 9th and 10th graders
Many of you weren't able to attend last week's PSA Mentorship meeting because of a scheduling conflict.
We're scheduling a second round of recruitment.
Keep an eye out for flyers in the hallway!
Paid Internships
(NEW!)

Apollo Theater Academy 2016
Who is qualified: 11th Graders
Deadline: 6/3/2016
Apply here:
https://www.apollotheater.org/education/teens/ata-high-school-internship/
The Apollo Theater Academy Summer Internship Program provides High School students entering their senior year with opportunities for professional and personal development as they explore administrative and managerial careers in the performing arts and entertainment industries. Salary or stipend is undisclosed at the moment.
Job Board
All jobs listed are public and not affiliated with UAG.
Please see Ms. Cai or your guidance counselor for help with your resume and interviewing skills.
All jobs require some experience. Consider applying for an internship or volunteering to build your resume.
(NEW!)

Camp Mohawk
Position: Camp counselor
Location: 200 Old Tarrytown Rd, White Plains, NY
Pay: Not listed
Open to: Anyone with working papers
GameStop



Position:
Sales Associate
Location:
Various
Pay:
Not listed ($9/hr. according to Glassdoor.com)
Open to:
Anyone 16 and up
Apply here:
http://bit.ly/1NzPWcS
MUSIC AND ARTS (Click here)
Pratt Young Scholars
Who is qualified: 9th Graders
Deadline: 6/1/2016
Apply here:
https://www.formpl.us/form/5740468606337024/
Pratt Young Scholars Scholarship, valued at $6300, covers three years of studio instruction, all art materials for courses taken, college access program, SAT prep course in July, and guidance through the college application process.
Read more here
.
Michael Chekhov Theatre Company Internship
Who is qualified:
All
Deadline:
Rolling
Apply here:
http://www.chekhovtheatre.com/getinvolved/internships.html
Michael Chekhov Theatre Company provides their interns with a unique opportunity to learn the inner-workings of a newly formed non-profit theatre company, and hands-on experience with almost every aspect of theatre.
The Riant Theatre Management Program
Who is qualified:
All
Deadline:
Rolling
Apply here:
http://www.therianttheatre.com/index.php?n=internships
A part-time theatre internship (25 hrs per week, Mon-Fri or Wed-Sun, 1pm - 6pm or 6pm - 11pm) in a professional and educational environment. Intensive training and work in one department. Attendance at departmental and full-staff meetings. Individual projects under the guidance of experienced supervisors.
Bronx Loaf Writers' Conference
Who is qualified: Grades 7-12
Deadline: 5/12/2016
"I would say this program is a mecca for anyone who loves writing… Meeting other people who are as in love with writing as you are, and adults who are masters of the craft is awe-inspiring to say the least. Join, grow, and write!" -Loafer, 2014
NY Writers Coalition: Fort Greene Park Summer Youth Program & Literary Festival
Who is qualified: Age 6-17
Deadline: None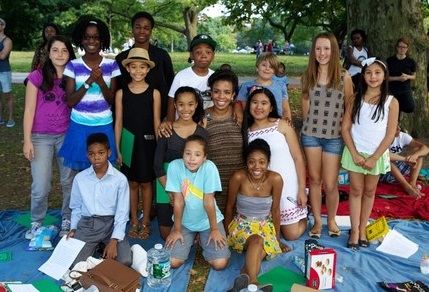 The Lit Fest consists of a six-week series of free Saturday creative writing workshops for young people and an end-of-summer reading. The reading presents well-known, established writers reading alongside the young writers from the workshops.
Whitney Museum Open Studio for Teens
Who is qualified: Grades 9-12
Deadline: 5/6, 5/13
New York City teens are invited to a free drop-in art making program from 4–6 pm on Friday afternoons. Bring your works-in-progress or create something entirely new. All supplies are provided and no previous art experience is required—everyone is welcome!
DOROT Summer Teen Internship Program
Who is qualified: All
Deadline: 5/13/2016
During the course of two, separate, four-week sessions, summer interns visit, deliver meals, help with technology, shop for and play various games with homebound senior citizens. Summer interns are then expected to volunteer during the school year. Internship is unpaid.


GO Getter Internship
Who is qualified: All
Deadline: 5/16/2016
Interns work as teaching assistants in a K-5 classroom under the supervision of a head teacher, and in small groups or one-on-one to help with academic skills and model good behavior. Interns will also participate in professional development to hone community leadership skills. Internship is unpaid.
STEM Summer in the City 2016
Who is qualified: Grades 9-10
In addition to weekly STEM challenges, involving coding & game design, developing engineering solutions and inventing with robotics, the program also includes enrichment opportunities in the Arts, Physical Education and includes trips to NYC cultural institutions. Participants are chosen by lottery.
(NEW!)

Today's Teens, Tomorrow's Techies
Who is qualified: Ages 14-18
Deadline: 5/31/2016
Apply here:
http://www.bklynlibrary.org/support/volunteer/t4
Learn new computer skills in a two-week summer technology institute, and then share those skills by helping patrons use library computers. Earn community service hours and a $200 stipend for completing the program!
(NEW!)

Youth Leadership Institute @ The Intrepid
Who is qualified: 10th graders
At YLI@Intrepid, every day is different, but the main themes of the program (leadership, public speaking and college/career readiness) stay the same. Each day focuses on one of these themes as the cohort either goes off-site to other institutions and venues or stays on-site at the Intrepid Museum.
St. Francis College Summer Science Academy
Who is qualified: 10th and 11th graders (Rising juniors and seniors)
Deadline: 6/3/2016
Students will conduct forensic experiments like CSI agent, learn about nutrition through biology & chemistry experiments, and learn how to isolate DNA. Field Trips include the Brooklyn Botanic Garden, American Museum of Natural History, Brooklyn Bridge Park, Kayak on the Hudson River, and Clearwater Sloop.
(NEW!)

BCAL Summer High School Intern
Who is qualified:
All
Deadline:
6/3/2016
Apply here:
http://www.bricartsmedia.org/about/jobs-internships/bcal-summer-high-school-intern
The BCAL intern will be assigned to and supervised by a Lead Artist and Assistant Artist in one of the following discipline: Visual Arts, Dance, Theater, Media in delivering an integrated summer arts education program designed for middle school aged students, age 10 - 14. A daily stipend is provided!
(NEW!)

Futures and Options Bridge to Work
Who is qualified:
All
Deadline:
6/10/201
Apply here:
http://bit.ly/1q4qDoa
Program participants will travel to New York City nonprofit organizations for four community service trips (approximately 4 to 5 hours). Earn volunteer credit!
Exploring
Who is qualified:
All
Deadline:
Rolling
Apply here:
https://www.nyexploring.org/join
Visit work sites in the business, law enforcement, and fire/emergency services sectors! Check out Exploring's
calendar
for a full list of upcoming site visits.
PAY TO LEARN (Click here)
Fashion Institute of Technology
Who is qualified: All
Price: $320 for one course; $625 for two courses
Application deadline: 6/11/2016
Financial aid deadline: Past due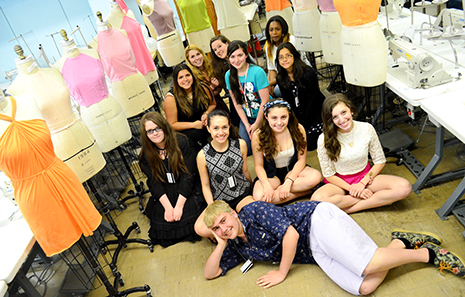 FIT Precollege Programs prepares students for the FIT admissions process, including creative arts portfolio development, and features the unique experience of being part of FITs dynamic and diverse college campus and the cultural vibrancy of New York City that informs and enriches the college, its history and its campus community.
Camp Herrlich C.I.T. Program
Who is qualified: All
Price: $500
Application deadline: Rolling
Financial aid deadline: n/a
C.I.T.'s will be assigned to various age groups throughout the program in order to gain hands-on experience working with all children, with ample time left to still enjoy the fun of camp!