CONGRATULATIONS!
The Student of the Month award for March goes to:
Grade 9 - Jamal Taylor
Grade 10 - Cynthia Bergollo
Grade 11 - Luis Martinez
Grade 12 - David Leon
Congratulations! Keep an eye on the Student of the Month board to read more about these students' achievements!
Congratulations to the Mixed Martial Arts Club for completing their first training session!
MMA Club will meet again this Tuesday at 4pm in front of Room 716 to travel to their second day of training. Newcomers are still welcome!
Congratulations to
all students who attended the 2016 NYC CS Fair
!
36 students had the opportunity to network with influential people and companies, including Google, Foursquare, and Facebook.
THIS WEEK @ UAG
Tuesday: Second meeting of the Mixed Martial Arts Club. New members can still attend! See Ms. Cai for details; Family Movie Night in Room 740 @ 6pm.
Wednesday: Visit a local publishing house and learn about careers in publishing! See Ms. Randorf for more details.
Thursday: Teen Battle Chef Club meets from 3-5pm at Food and Finance!
Friday: SYEP and Ladder for Leaders applications are due! See Paid Internships & Jobs section for details; RSVP deadline for Senior Awards Dinner Ceremony.
April 2-June 11:

Saturdays from 10am-12pm. Register Now for our Microsoft IT Academy Parent Classes! Email Ms. Feliz at gfeliz@uagateway.org.

April 26: Deadline to register for the Monroe College Tech Challenge! Winners could receive $16,000 in scholarship money and brand new computer or tablet with access to Coding Academy!
May 11-12: Junior overnight trip to Utica College, SUNY Poly and SUNY Delhi
June 8: PROM! Cost is $100. 6pm-11pm. Purchase your tickets now!
PAID INTERNSHIPS AND JOBS (Click here)
Summer Youth Employment Program (SYEP)
Who is qualified:
All students age 14-26
Deadline:
4/15/2016
Apply here:
https://application.nycsyep.com/
SYEP is the easiest way to apply for a part-time summer job! Apply in 5 minutes with no resume or experience. Applicants are then randomly selected to receive summer jobs. Summer jobs begin Tuesday, July 5th, 2016 and continue through Saturday, August 13th, 2016.
Ladders for Leaders
Who is qualified:
SYEP applicants between ages 16-22 and have a GPA of 3.0 or above
Deadline:
4/15/2016
Apply here:
https://application.nycsyep.com/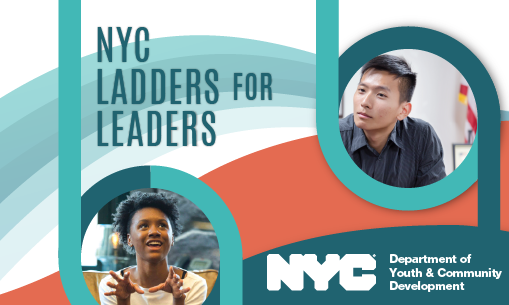 Looking for more than a summer job? Ladders for Leaders offers paid internships and career training for qualified students. Simply complete your SYEP application and continue onto the Ladders for Leaders section. Ladder for Leaders uses a competitive selection process instead of a lottery.
New York Historical Society: Student Historian Internship Program
Who is qualified:
Current 9-11th graders
Deadline:
4/15/2016 @ 5pm
Apply here:
http://www.nyhistory.org/education/internships/high-school-internships
Interested in a unique, hands-on experience at New York's oldest museum? The Student Historian Program at The New-York Historical Society is a comprehensive internship and youth development program that provides students with vocational and academic training, public speaking and leadership skills, and an increased understanding of American art and history. Internships are paid if you qualify for free or reduced lunch.
Futures & Options: Internship Program
Who is qualified:
Must be 16 years or older, current 11th and 12th graders only
Deadline:
4/15/2016
Apply here:
http://www.futuresandoptions.org/fao/what_we_do/how_to_apply/internship_application/part1/
Futures and Options interns work in paid, mentored internships that best match their skills and interests. After submitting the online application, applicants interview with Futures and Options program coordinators. Applicants who are accepted into the Internship Program will also interview with supervisors at our business partners for specific internship positions.
Urban Eco-Teens
Who is qualified:
Must have completed the 10th grade and two Regents level science courses with a "B" or better on their most current report card.
Deadline:
4/29/2016
Apply here:
http://www.vcpark.org/images/PDF/Urban%20Ecology%20Teen%20Internship%20WEB.pdf
If you're passionate about the environment, Urban Eco-teens is the program for you! For the first summer, you'll earn $9/hr. and receive free college courses at Lehman College. Continue working throughout the school year and work your way up to $10,50/hr. over 3 years.
MUSIC AND ARTS (Click here)
Groundswell Mural: Summer Leadership Institute
Who is qualified:
Ages 14-24
Deadline:
4/15/2016
Apply here:
https://www.groundswell.nyc/program/summer-leadership-institute
The Summer Leadership Institute (SLI), is a summer job training program for up to 100 youth. Seven teams of youth spend seven weeks working with professional artists and community-based organizations, learning job skills and creating public art for their neighborhoods.
Youth Media Center
Who is qualified:
Ages 14-24
Deadline:
4/20/2016
Apply here:
https://cm.mnn.org/civicrm/event/register?id=5792
MNN's Youth Media Center offers a wide variety of classes. Upon successful completion of certification classes, participants will become MNN Certified Producers, and are able to utilize MNN's facilities and equipment to produce independent content for cablecast.
Bronx Loaf Writers' Conference
Who is qualified: Grades 7-12
Deadline: 5/12/2016
"I would say this program is a mecca for anyone who loves writing… Meeting other people who are as in love with writing as you are, and adults who are masters of the craft is awe-inspiring to say the least. Join, grow, and write!" -Loafer, 2014
Girls Rock: Willie Mae Rock Camp for Girls
Who is qualified: Students ages 8-18
Deadline:
4/19/2016
Cost:
$550, financial aid available
Apply here:
http://williemaerockcamp.org/programs-page/girls-rock-camp/
Girls Rock! Camp is an intensive, six-day program featuring instrument instruction, workshops, songwriting, band practice, live performances by visiting artists, and a showcase concert. Campers receive instrument instruction each day in small groups organized by skill level and age.
NY Writers Coalition: Fort Greene Park Summer Youth Program & Literary Festival
Who is qualified: Age 6-17
Deadline: None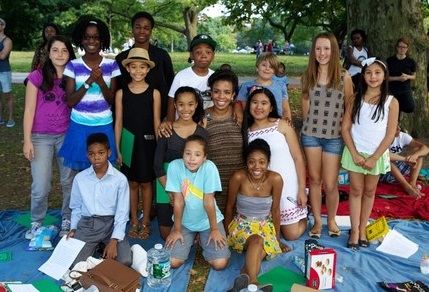 The Lit Fest consists of a six-week series of free Saturday creative writing workshops for young people and an end-of-summer reading. The reading presents well-known, established writers reading alongside the young writers from the workshops.
Whitney Museum Open Studio for Teens
Who is qualified: Grades 9-12
Deadline: 4/15, 4/22, 5/6, 5/13
New York City teens are invited to a free drop-in art making program from 4–6 pm on Friday afternoons. Bring your works-in-progress or create something entirely new. All supplies are provided and no previous art experience is required—everyone is welcome!